The Industry
---
If you are familiar with horse racing, you know that the most visible figures are the jockeys, trainers, and of course, the horses. However, the racing industry in California employs thousands of people in various capacities.
For example, when attending a racetrack, the first person you might encounter is the one who admits you through the turnstile. Then, you might go and buy a program listing the day's races at a nearby booth. There are more than one of these at any racetrack.
Looking around during the day, you will see folks working in hospitality. There are waiters and waitresses, chefs at the various restaurants preparing meals for the patrons, and hosts directing you to your seat.
For those who bet on a race, it is very likely you will visit a pari-mutuel clerk, who will make the ticket for you. Every track will employ many pari-mutuel clerks to assist in the wagering.
Don't forget that the media department has its staff, as does security, and scores of folks who come to the track every day to make a living and pay their bills.
Racetracks are also where stable workers live. Literally. The racetrack is their home, their place of residence. It is their life.
This is to give you an idea of the people who work in California racing. They are everyday people, making their way through everyday life.
Consider this: According to a recent article in the San Diego Union Tribune (see information on article at the bottom of the page), Del Mar includes more than 5,100 employees and a payroll exceeding $30 million.
Also, Del Mar pays more than $3 million for bond payments that involve improvements to it grandstand. If Del Mar were to close, that would mean the bonds would default.
When it comes to backside workers as a whole in California racing, the total exceeds 3,000. From track to track, the numbers are roughly this, according to a prominent figure in the industry:
Santa Anita: 1,300
Golden Gate Fields: 1,050
San Luis Rey: 200
Los Alamitos: 170
What happens if the racing industry goes away? These folks will be out of a job, greatly adversing them and their families. The industry is how they pay their bills.
The following poster features statistics from the American Horse Council. It offers more perspective on what racing means from an economic standpoint for the state of California. This is the horse industry at large, but Thoroughbred racing factors very much into this.
Study these statistics, and you will have an idea of the amount of people that work in racing here in California. To lose these jobs would have an adverse impact on their lives and the state.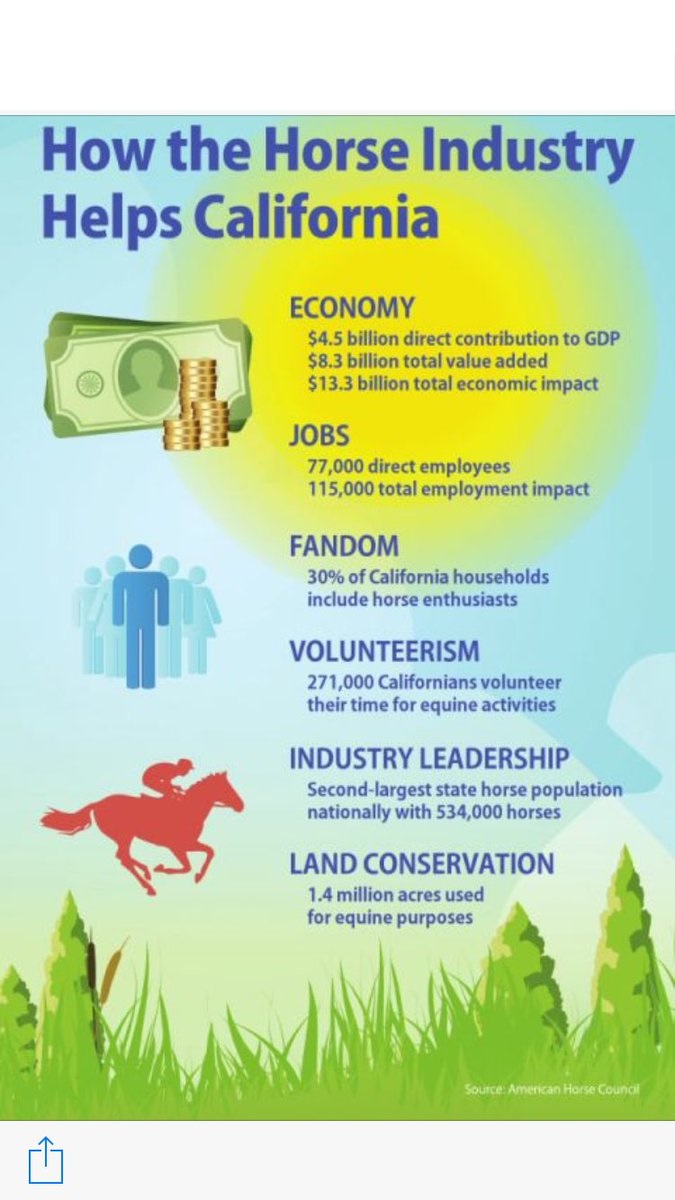 The statistical information about Del Mar displayed on this page was found through the following article in the San Diego Union-Tribune by Bryce Miller, dated May 30, 2019. https://www.sandiegouniontribune.com/sports/sports-columnists/story/2019-05-30/del-mar-horse-racing-deaths-santa-anita-governor-gavin-newsom-dianne-feinstein-summer-meet
---